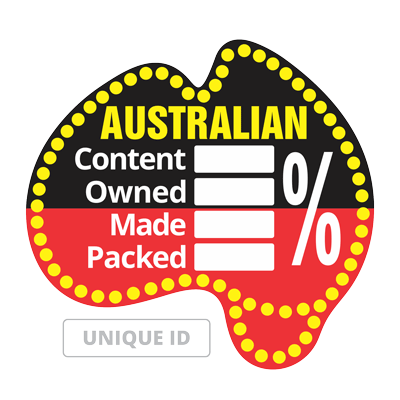 Indigenous Logo | Make Your Product Shine
In our increasingly foreign dominated market place you can have the marketing advantage you need and set your product apart from those 'Australian Made' imposters. Be proud of your products and clearly display your level of Indigenous Australian inputs in a regulated and concise manner.
Discerning consumers are asking for a greater level of disclosure in regard to COOL labeling. You can give them what they want with the Indigenous Australian Logo'.
Indigenous Australian Logo | Buy Australian
Use the Indigenous Australian Logo.
No other certification mark or Australian Made logo provides genuine Indigenous producers and manufacturers with this degree of Authenticity.
The logo provides…
A quick way for consumers and retailers to know that art, crafts, souvenirs and other work are the authentic product of either an indigenous creator or a collaboration between indigenous creators and others, and not a fake.
A focus for efforts which create a real marketing advantage for authentic Indigenous work
A platform for public education about authenticity, the problem of fakes, and the range of Indigenous creative expression.
It's your choice.
NB: The logo uses a calculation criteria for the percentile scores for Content, Owned and Made separate to that of the 'Buy Australian' logo and the 'Australian' logo.
Before deciding if this logo suits your requirements please read the Indigenous Australian logo calculation criteria.
The best way to make a start is to call us for an informal chat. We'll ask you some questions about your products and provide you with all of the tools needed to include the most appropriate mark on your product labels and marketing assets. If it's now after hours, please use this form to request a callback and we'll be in touch promptly.